BioBelt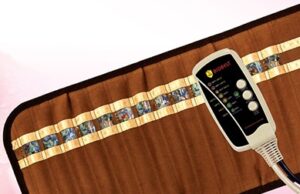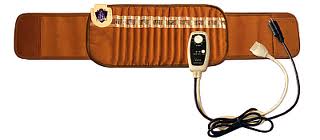 The BioBelt is the same triad as the BioMat:
1) Far Infrared Rays
2) Gemstones
3) Negative Ions
It features eight semi-precious stones: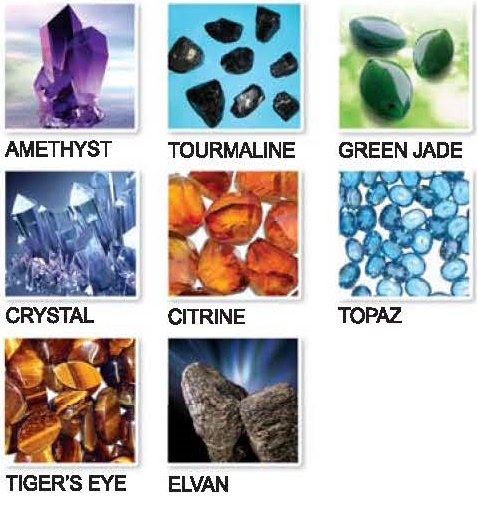 The BioBelt fits around the waist and can be especially helpful with lower back pain. Far infrared heat helps provide relief by:
Dilating blood vessels of muscles, increasing oxygen and nutrients to muscles and helping to heal damaged tissue.
Stimulating the skin's sensory receptors which decreases pain signals to the brain and minimizes discomfort.
Softening muscles and tissues to decrease stiffness and increase comfort.
The BioBelt features 11 layers of high-quality construction including EMF interception, quantum energy layers (organic compounds of peach and grape seeds), thermal insulation and protection, and TOCA layer (emits strong negative ions).
Available in two sizes: regular (55 x 8 ¼") and extra large (63 x 8 ¼").
Price: $550 (FREE shipping)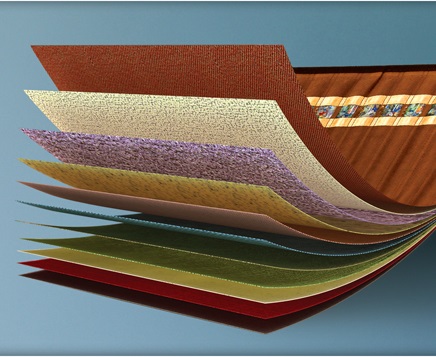 FDA DISCLAIMER:
These statements have not been evaluated by the Food and Drug Administration.
These products are not intended to diagnose, treat, cure or prevent any disease.
Information provided is for informational purposes only and is not intended as a substitute for professional medical advice or recommended treatments. It is not a substitute for the product User's Guide. Please consult with a medical professional regarding any health concerns and before beginning this or any other health care program. Any information with regard to personal testimonials about the product do not reflect nor represent product claims.