Troubleshooting & Care Program Policy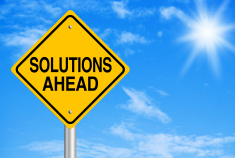 Why isn't my BioMat working?!
We rarely hear problems about BioMat defects. If we do, we have two easy suggestions for you to try:
Be sure the tan connector is inserted completely into the BioMat. It should fit snugly with a good connection.
For the professional-size BioMat, there is a rocker switch on the side of the control box. This must be engaged or "on" before the various temperature settings will work. Be sure to handle your control box with care! This part is likely what will need to be replaced (if any), especially if you drop it, toss it around, constantly move it, etc.
Repair Policy (Richway Care Program Policy)
You may also wish to contact Richway International at 1-855-338-6410 (toll free)/808-589-2800 or rma@richwayusa.com to discuss your problem. They will advise you of next steps. Click here for detailed Repair Policy information.
FDA DISCLAIMER:
These statements have not been evaluated by the Food and Drug Administration.
These products are not intended to diagnose, treat, cure or prevent any disease.
Information provided is for informational purposes only and is not intended as a substitute for professional medical advice or recommended treatments. It is not a substitute for the product User's Guide. Please consult with a medical professional regarding any health concerns and before beginning this or any other health care program. Any information with regard to personal testimonials about the product do not reflect nor represent product claims.
Free Download
Download Your FREE eBook Now! The 3 Rs to Reduce Stress
Video
Click the Button to Learn More About The BioMat
Free Trial
Click the button to start your transformation
Start Now
Feeling The Love
"I love the deep peace that the BioMat brings and it brings relief quickly. I consider it essential for my wellness and spiritual practices."
Feeling The Love
"I have been thinking about the pro set (professional-size BioMat and pillow) for months and what keeps coming to me is I need this for my self-care. I'm ordering mine today!"
Feeling The Love
"I realized today how different my life is ... well, after sleeping on a bed of amethyst for the past three years, how can life not be different and better?!!"
Feeling The Love
"Best purchase I ever made! I purchased the BioMat and use the mat at least 4-5 times per week. I have found doing only 30 minutes gives me great relief."
Feeling The Love
"Honestly, the BioMat has changed my husband and my whole life! Why did we wait so long to purchase the BioMat?!"